Contact Us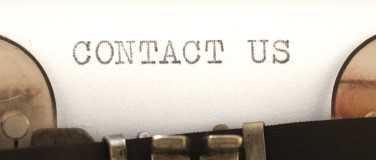 Red Door Title
P 207.358.7500 | F 207.358.7521
LOCATIONS
Corporate Offices
676 Post Road, Unit 4 | Wells, ME 04090
2271 Congress Street | Portland, ME 04102
1 NH Ave, Ste 320 | Portsmouth, NH 03801
24 Reporter Court | North Conway, NH 03860
250 Commercial St, Unit 3016A, Waumbec Mill |
Manchester, NH 03101
Satellite Offices
MAINE: York and Kennebunk
We're In the News!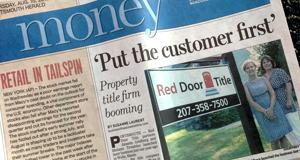 We've been featured in the Portsmouth Herald! Read the Portsmouth Herald article  to find out how we can bring you the best closing service in the area!
"We work really hard to put the customer first. We respond to e-mails and phone calls in the evenings and on weekends, and also do closings at night, sometimes right in someone's home. We'll go when and where it is most convenient for our clients."
~ Melanie Tromblee, co-owner Red Door Title
Title Insurance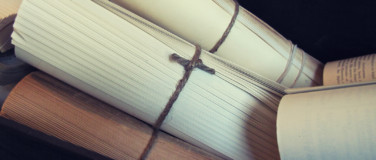 Having a clear title is important when purchasing a home and title insurance may be your most important investment in legal protection about title defects that could result in costly claims or even loss of property.
A Century of Experience
Whether you are buying, selling, or refinancing a property, Red Door Title can take care of your real estate title needs. Our attorneys and closing staff offer over 100 years of experience to bring you the best closing service in the area.