Home Page Slider
Turning Our Passion and Expertise
into Unsurpassed Customer Service!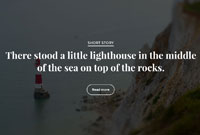 2022
To our valued lenders, customers, realtors, mortgage officers, and friends of Red Door Title, LLC:
We look forward to a healthy and prosperous New Year for everyone!
It has been a challenging couple of years and we continue to closely monitor the developments of COVID-19 and make necessary adjustments to our closing procedures and interactions to keep our staff and customers healthy to the best of our abilities.
New Hampshire and Maine continue to have recommendations in place. While much of our staff had returned and remained at the office, we still have certain members working remotely while adhering to the strictest of industry security standards. Registry of Deeds are open and have, for the most part, remained accessible for recordings and searches, and the courts are once again open for accessing information.
Red Door Title, LLC will continue to request that all parties attending an in-person closing, wear a mask at all times. However, please keep the following in mind:
If a party to the closing does not want to attend with other parties, then we need to be notified so we can make the proper arrangements.
The participants must answer all screening questions in the negative. If they cannot, we will arrange for them to attend a separate signing.
We require that all parties wear masks covering the nose and mouth upon entering our offices, during the closing, and when exiting our offices/buildings.
Closers will make sure the table and areas have been cleaned/wiped down and that fresh pens are available. Closings may also occur at locations outside of our offices and will be scheduled in accordance to the preferences of the parties and the availability of the closer.
In order to service our customers we offer to conduct closings several ways: by mail, in-person signings at our offices, realtor offices, as a drive-up-closing, or a combination of these, including the use of DocuSign for some closing documents as allowed by a lender, or for cash closings.
In addition to Covid-19 challenges, mortgage rates remain at historic lows and the real estate market is still strong. We ask for your patience and understanding as we meet market demands.
We will continue to monitor updates from health professionals and community leaders in addition to following industry trends and recommendations as they arise.
Please reach out to us if you have any questions or concerns.
Red Door Title, LLC
Red Door Title is meeting the challenges of today's real estate market with efficiency, innovation and personal service. We respond promptly to title requests and work closely with lenders and realtors to prepare closing packages that are accurate and timely.
Our settlement services are local. For borrowers, buyers and sellers, we offer the flexibility of scheduling the closing at a convenient time and location. We work in advance with our customers to preview the Settlement Statement, establish proper expectations, and answer closing and title-related questions. With Red Door Title you can be assured of a pleasant and professional closing experience for yourself and the customers you entrust to us.
Title Search and Examination
Title Commitments
Last Owner Searches
Tax Searches
Lien Searches
Provide Traditional Closings in Our Office, Mail-Away Closings, Courier Closings and Closings Specifically Designed to Meet Your Needs
Arrangements and Tracking of the Recording of All Instruments with the Appropriate Recording Offices Statewide
HUD Preparation of Closing Costs and Lender's Charges
Title Insurance
Cash Closings
Notary Services
Our Commitment
To offer a convenient real estate settlement solution to mortgage lenders and brokers of all sizes.
To discover and understand the individual requirements of each lender or broker partner and develop a lasting working relationship.
To meet and surpass expectations of processing and closing staff by consistently delivering service that is timely, responsive and accurate.
To provide a courteous and professional closing experience to buyers, borrowers and sellers, and to respect and meet their individual needs to the best of our abilities.
To become the New England real estate industry's first choice for settlement services by earning the loyalty and repeat business of our clients.
Maine Offices
5 Community Drive, Suite R100
Augusta, ME 04330
155 Center St., Building G
Auburn, ME 04210
115 Main Street
Bangor, ME 04401
101 Main Street
Farmington, ME 04938
41 Market Square
Houlton, Maine 04730
2512 Main Street
Rangeley, Maine 04970
33 Park St, Suite 102
Rockland, ME 04841
778 Main Street
South Portland, ME 04106
319 Main Street
Waterville, ME 04901
676 Post Road, Unit 3
Wells, ME 04090
273 York Street
York, ME 03909
Massachusetts
Office
19 Elm Street
Amesbury, MA 01913
New Hampshire
Offices
47 Constitution Drive, Suite 400
Bedford, NH 03110
10 Ferry Street, Suite 419
Concord, NH 03301
164 NH Route 25, Unit 5
Meredith, NH 03253
2991 White Mountain Highway
North Conway, NH 03860
15 Garden Road
Plaistow, NH 03865
620 Tenney Mountain Highway
Plymouth, NH 03264
2204 Woodbury Avenue
Newington, NH 03801